Description
Predator USPBS Black Glove – Left Hand
Ultra-Dry Breathable Mesh
Non-Slip Thumb Heel Pad
Double Stitched Construction
Elastic-Velcro Closure
Available in XXS, Small/Medium, Large/Extra Large, or XXL for the left bridge hand.
* Simple Care. Hand wash in warm water with mild detergent and air dry
How to Measure Your Palm Circumference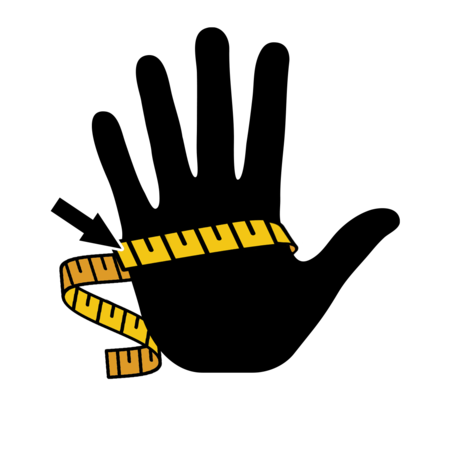 Hold your glove hand flat, fingers together, palm facing upwards. Wrap a measuring tape around your palm, just below the knuckles, excluding the thumb. Glove size should be measured in centimetres. Round up to the nearest centimetre.
Glove Sizes Based on Palm Circumference
XS
17.5 – 19 cm
S / M
20 – 21.5 cm
L / XL
23 – 24 cm
XXL
25.5 – 26.5 cm